A trek towards the majestic Thoovanam waterfalls, where river Pambar flows eastwards through the sanctuary, with its breathtaking silvery cascade.
Duration: 3 hrs | Distance: 8 kms | Level: Medium | Waterfalls | Birding | Butterflies and animal sighting| Endemic flora and fauna
*Differential pricing for Indians and foreigners, due to variable pricing levied by the forest department.
Forest type:
Dry thorn forests, deciduous forests, riparian forests, sholas and grasslands, interspersed with plains, hillocks, rocks and cliffs which provide microhabitats for varied forms of life.
A walk through the dry deciduous and riparian forests along the Pambar River, with the sandalwood forests on the way, calls for an exciting trekking route, largely unexplored.
We travel 10kms by road from the Chinnar check-post, a drive-through the rain shadow region of the Western Ghats that represents a large number of plants and animals unique to the thorny vegetation.
The trek starts at Alampatty forest check post and it takes about an hour to reach the waterfall.
The walk through these riverine forests along Chinnar and Pambar is a rare opportunity to catch a glimpse of the endangered Grizzled Giant Squirrel and the famous albino bison or 'the white bison of Manjampatti'.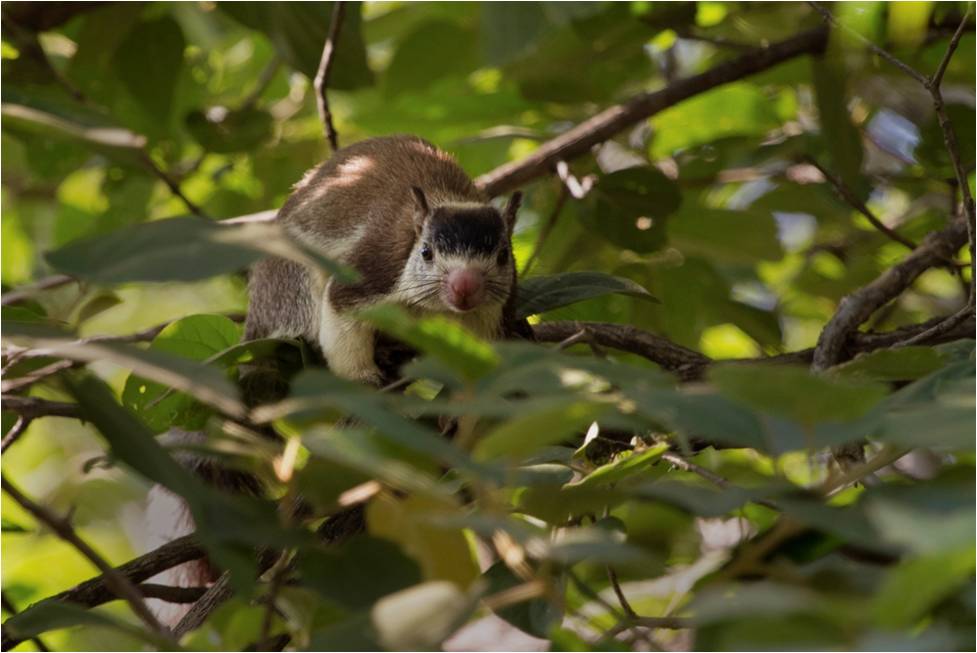 You will be trekking amidst a wildlife Sanctuary that provides livelihood options to help maintain the cultural heritage of tribes such as Hill Pulayas and Muthuvans.
The trek then descends down to the falls. It may be a little strenuous, but with stunning views like this, it makes all the strain worthwhile. Upon reaching the luxurious waterfall, that spreads over 100 meters in width, you can dive into the pristine, energetic waters for a refreshing swim. You can spend some time there, soaking in the divine bliss of the splendid falls before proceeding back to the vehicles for a drive back to the resort.
Take away for the day:
You will be witnessing and experiencing, the development of a dynamic model of biodiversity conservation in one of the unique Indian jungles with a human dominated landscape, where the endangered Grizzled Giant Squirrel, the threatened mugger crocodiles, Indian Star Tortoise, the rare yellow-throated bulbuls and many other flagship wildlife species reside.
Read More
CHINNAR WILDLIFE SANCTUARY
A TREK, SOME WILDLIFE AND LOTS OF THRILLS – THOOVANAM WATERFALLS
---
Book your Day Trip