My first memory of 'The Pollachi Papyrus', was when I saw a newspaper article titled 'Taking Pollachi to the people' in The Hindu on July, 2014. It had a picture of Pravin and Keerthana, the co-founders of the start-up magazine.  I told my dad—there, finally someone is going to showcase our beautiful place to the world. It was a year after that I learnt about Thadam Experiences, an eco-tourism initiative, also by the team The Pollachi Papyrus, partnering with their friends Lingesh and Ms. Pramodhini.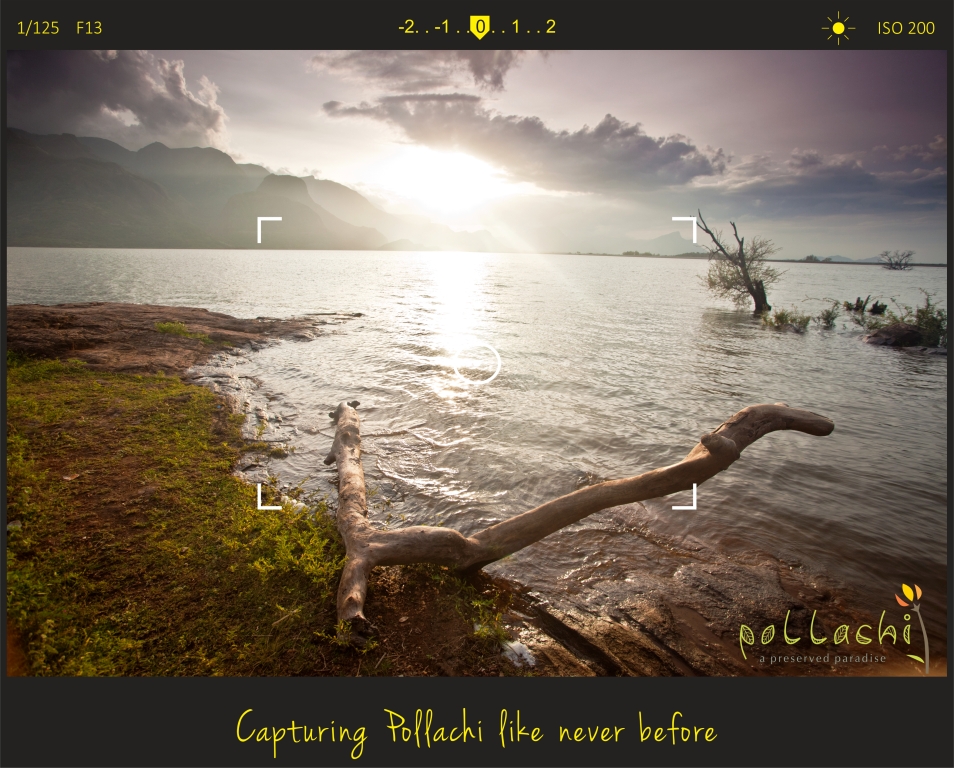 During one of my visits to Coimbatore, my plan to rediscover Pollachi and its surrounding areas, materialized through an exciting itinerary put forth by Thadam experiences. Our first activity on the itinerary was the handloom weaving village tour.
The unheard rhythms of Negamam
A breeze through the Palladam highway along the coconut fields and the rustic roads of Periya Negamam, we reached Lakshmi Textiles- a traditional, wholesale saree manufacturer in the village. "You sure must have heard of Negamam sarees?!" asked Pravin. I look forward to wearing sarees during family occasions, but selecting a saree has always been my mother's forte. So, I replied, "No" as a matter of fact.
"Periya Negamam is a town panchayat, 15km from Pollachi in Coimbatore district. Here is the origin of Negamam sarees, a premium product among cotton sarees in India," he explained—as we were walking in one of the narrow streets of Negamam. A simple google-search was enough to tell me that the network of suppliers and consumers for these premium sarees ran global. In the next two hours, I learnt more about Indian handloom textiles than I ever did in the past.
At Mohana Sundaram's house—the first one we visited, he briefed the nuances behind handloom sarees. His explanation and my basic research indicated that it is a complex, back breaking, and time consuming process.
Cotton fibers are drawn out and twisted (spinning) to produce yarn (cotton threads); then hank yarns (yarns that are of a specific length in a coiled form) are dyed using chemicals or natural dyes; the dyed yarn is then converted into a linear form to give length on the loom—this happens with the help of a huge drum (warping); The yarn is then starched using natural adhesives like rice, maize, potato starch (sizing); and what follows is the weaving process using looms.
I had the opportunity to watch one of the above steps in detail at Sundaram's home: His task was to dye the pallu in bright pink color­—match it to the color as the rest of the saree. Like a seasoned artist confident of his moves, he strode to a corner of his front yard; sat on the floor with legs folded in front of the balance scales; weighed different color powders using wafer-thin iron pieces and brought them back in small folded papers. My question of what constituted the powders got me a single word reply, "chemicals," with an apologetic smile.
Baffling was the fact that he had no reference against which the compositions can be cross-checked. He mixed colors by what he felt was right—just like how the hand of a chef knows how much of the ingredients need go into a dish, I imagined. He mixed the chemicals in different buckets of hot water, dipped the hank yarn into it, wrung it out and placed it aside to dry.
I was fortunate enough to get a glimpse of a few more steps, partly completed, at different houses before finally wrapping it up with a visit to Lakshmi Textiles showroom. In a way, they have taken responsibility to keep the tradition of handloom sarees in Negamam alive. Being wholesalers, Lakshmi textiles supply Negamam sarees to many of the big brands in India.After witnessing the mastery of art weaving at Negamam, the next day and a half was filled with surprises, serene viewpoints, intense conversations and delicious food. Below are highlights from my trip.
After witnessing the mastery of art weaving at Negamam, the next day and a half was filled with surprises, serene viewpoints, intense conversations and delicious food. Below are highlights from my trip.
Bird watching at Kaliapuram Lake
The pristine man-made lake in Kaliapuram set against the backdrop of mighty Anamalai hill range is a hidden treasure for nature lovers and bird watchers.
Home cooked meals at a Farm house
True to Pravin's introduction, the food was served for dinner and lunch the next day at Ms. Pramodini's residence was delicious—egg curry and curd sevai in particular. I couldn't stop drooling at the thought of those dishes even long after I reached Pune. A movie projected on mammoth screens at their residence after meal time was a bonus!
Stay at Eco-serenity resort, Sethumadai
The nature resort is located at the foothills of Anamalai's range of Western Ghats in Sethumadai. To spend a few hours at the central courtyard of resort's main building is what every book lover would yearn for— comfortable couch, pleasant weather, scenic view of paddy fields, birds for company and strong coffee.
Around mid-day on day two, I visited Thenarasu farm, an organic farm with Lingesh as my guide. The thirty acres farm is one among the few that is certified organic in that area. For almost an hour, Raja, owner of the farm engaged us in conversations related to organic farming concepts, crop types, and product marketing difficulties.
"Good organic farming practices that yield healthy food will be my gift to the future generation," he said elatedly. With no proximity to agricultural lands or the practices, to me, it turned out to be an essential experience.
Visit to Zero point
Zero point is a walkway from where Aliyar catchment can be seen in full view with Anamalai hill ranges as backdrop. This was the last stop of the tour­­—a serene landscape that gets etched in memory forever.